Cultural & Creative Industries Initiative
>>> The Cultural & Creative Industries Initiative of the Federal Government of Germany counsells freelancers and companies that work within the creative industries. The initiative also offers network events. I organized the press liaison for the regional office in Lower Saxony, informed journalists and wrote event announcements.
The Writer
>>> The Writer Ltd. is an international language consultancy in London (probably the biggest of this kind). So far I've I edited website texts for a big telecommunication company, came up with German product names and second brained texts of other writers. And I translated texts from English into German for a career portal. Part of all projects is to consider the tone of voice of the company.

Optimaction
>>> Optimaction offers strategic consulting, project management and staff training. The website was developed from scratch. I created the content concept, including the structure and menu items. Further important steps were to develop a tone of voice and to define tag words. Then I wrote the whole content. As a website is an ongoing project, there is regular work to do.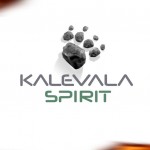 Kalevala Spirit Oy
>>> Kalevala Spirit stands for Finnish Christmas in Germany. Once a year, for four weeks people enjoy Finnish Glögi, flamed salmon and reindeer meat. The Finnish Christmas markets in Hanover, Leipzig und Stuttgart are very popular. I'm responsible for the press liaison at its three locations. I write press releases, all marketing texts and invite journalists. Every year, we have a very good media coverage. Finnish Christmas is also on Facebook: For Kalevala Spirit I organize its social media activities.

Unicept GmbH
>>> Unicept is an internationally active IT and software service provider in Hanover. Unicept also offers specialiced human resources development. The task was to build up a new website. I created the content concept and wrote the texts. My colleague and writer Jens Reineking supported the project as he wrote the more technically oriented texts.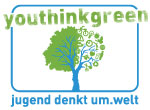 Youthinkgreen
>>> Youthinkgreen – Jugend denkt um.welt trains young people worldwide to become climate ambassadors. In April 2012 I held two workshops at the youthinkgreen climate summit in Wolfsburg: Young people from all over the world learnt about useful journalism and PR tools and had the possibility to use their new skills in a practical media training.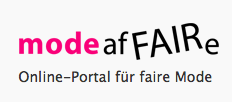 Modeaffaire
>>> Can fashion be eco-friendly and look awesome at the same time? Yes, it can. The German online portal Modeaffaire shows that eco-friendly clothing has not much to do with the former image of greyish shapeless baggy-garments. For almost three years now, I've been writing for Modeaffaire. The work covers the full range of editorial work: interviews with fashion companies, background stories about the textile industry or shorter reports about new developments.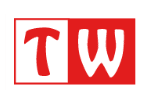 Teenie Weenies e.V.
>>> Teenie Weenies is a private association, organising a bilingual day-nursery and kindergarten in Hanover. As a pro bono project the challenge was to build a totally new website within 48 hours. Graphic designers, programmers and writers worked hand in hand to make this plan come true.
Hochschule Hannover
>>> In winter semester 2010 / 2011, I worked as a lecturer at the Hochschule Hannover , Germany introducing the basics of media science to first year journalism and PR students. The title of the course was "introduction to mass communication research".
GE Money Bank
>>> Before becoming a freelancer, I worked three years for GE Money Bank, Hanover, as Brand Specialist The major part of my role was project management of campaigns and advertising. Within Public Relations I organized the press liaison for the branches, coordinated journalists requests and wrote articles for the staff magazine.